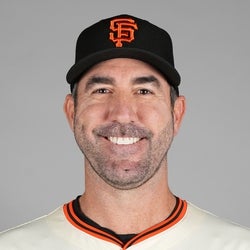 2023 Fantasy Outlook
After undergoing Tommy John surgery in October of 2020, Verlander missed all of 2021. Most tempered expectations, citing no one this late in his career has come back from the procedure to immediately regain previous form. A few suggested if anyone could do it, it was Verlander. They were right. At 39, Verlander captured his third Cy Young award, posting a 1.75 ERA over 175 frames. He benefited from a .240 BABIP and 80.5% LOB mark, but Verlander's 23.4 K-BB% ranked eighth among qualified pitchers and a 2.49 FIP, 3.23 xFIP and 3.09 SIERA are representative of an outstanding campaign. However, they also portend an ERA correction. It's hard not to give Verlander SP1 status. It's also fair to be leery of a repeat. The early market comes with an injury discount, but it still boils down to your risk aversion and willingness to invest in a 40-year-old as your staff anchor. His team context remains strong after he agreed to a two-year pact with the Mets this winter.
Read Past Outlooks
$Signed a two-year, $86.67 million contract with the Mets in December 2022. Contract includes $35 million vesting option for 2025 with 140 innings pitched in 2024.

Verlander gave up two runs on two hits and six walks over 4.2 innings in Monday's Grapefruit League game against the Nationals. He struck out three.
ANALYSIS
The 2022 AL Cy Young Award winner came into the game with zero walks in 11.1 spring innings, not to mention 16 strikeouts, so Verlander can probably get a mulligan on this one. The Mets aren't expecting him to repeat last season's incredible 1.75 ERA and 0.83 WHIP, but after handing him a two-year, $87 million contract in the offseason, the team is counting on him to pitch like an ace and hopefully win at least 15 games for the 13th time in his Hall of Fame career.
Read More News
Pitching Stats
Loading Pitching Stats...
2022
2021
2020
2019
2018
2017
2022 MLB Game Log

Calculate Stats Over Time
Just click on any two dates.
Scoring
FanDuel
DraftKings
Yahoo DFS
FantasyDraft
Head2Head
Loading Pitching Game Log...
2021 MLB Game Log

Calculate Stats Over Time
Just click on any two dates.
Scoring
FanDuel
DraftKings
Yahoo DFS
FantasyDraft
Head2Head
Loading Pitching Game Log...
2020 MLB Game Log

Calculate Stats Over Time
Just click on any two dates.
Scoring
FanDuel
DraftKings
Yahoo DFS
FantasyDraft
Head2Head
Loading Pitching Game Log...
2019 MLB Game Log

Calculate Stats Over Time
Just click on any two dates.
Scoring
FanDuel
DraftKings
Yahoo DFS
FantasyDraft
Head2Head
Loading Pitching Game Log...
2018 MLB Game Log

Calculate Stats Over Time
Just click on any two dates.
Scoring
FanDuel
DraftKings
Yahoo DFS
FantasyDraft
Head2Head
Loading Pitching Game Log...
2017 MLB Game Log

Calculate Stats Over Time
Just click on any two dates.
Scoring
FanDuel
DraftKings
Yahoo DFS
FantasyDraft
Head2Head
Loading Pitching Game Log...
Minor League Game Log

Calculate Stats Over Time
Just click on any two dates.
Loading Minor League Pitching Game Log...
Pitching Appearances Breakdown
How many pitches does Justin Verlander generally throw?
What part of the game does Justin Verlander generally pitch?
% Games Reaching Innings Threshold
% Games By Number of Innings Pitched
Left/Right Pitching Splits
BAA
K
BB
H
HR
Since 2020

vs Left

.163
106
18
53
5
Since 2020

vs Right

.206
86
12
66
9
2022

vs Left

.163
103
17
51
4
2022

vs Right

.208
82
12
65
8
2021

vs Left

0
0
0
0
0
2021

vs Right

0
0
0
0
0
2020

vs Left

.154
3
1
2
1
2020

vs Right

.143
4
0
1
1
More Splits

→

View More Split Stats
Home/Away Pitching Splits
ERA
WHIP
IP
K/9
BB/9
Since 2020

Home

1.72
0.86
94.0
11.1
1.2
Since 2020

Away

1.86
0.78
87.0
7.9
1.8
2022

Home

1.64
0.88
88.0
11.1
1.2
2022

Away

1.86
0.78
87.0
7.9
1.8
2021

Home

0
0
0
0
0
2021

Away

0
0
0
0
0
2020

Home

3.00
0.67
6.0
10.5
1.5
2020

Away

0
0
0
0
0
More Splits

→

View More Split Stats
Stat Review
How does Justin Verlander compare to other starting pitchers?
This section compares his stats with all starting pitcher seasons from the previous three seasons (minimum 120 innings)*. The bar represents the player's percentile rank. For example, if the bar is halfway across, then the player falls into the 50th percentile for that stat and it would be considered average.
* Exit Velocity, Barrels/BBE %, Balls Hit 95+ MPH %, and Spin Rate are benchmarked against 2019 data (min 120 IP).
See here for more exit velocity/barrels stats
plus an explanation of current limitations with that data set.
K/BB

Strikeout to walk ratio.

K/9

Average strikeouts per nine innings.

BB/9

Average walks per nine innings.

HR/9

Average home runs allowed per nine innings.

Fastball

Average fastball velocity.

ERA

Earned run average. The average earned runs allowed per nine innings.

WHIP

Walks plus hits per inning pitched.

BABIP

Batting average on balls in play. Measures how many balls in play against a pitcher go for hits.

GB/FB

Groundball to flyball ratio. The higher the number, the more likely a pitcher is to induce groundballs.

Left On Base

The percentage of base runners that a pitcher strands on base over the course of a season.

Exit Velocity

The speed of the baseball as it comes off the bat, immediately after a batter makes contact.

Barrels/BBE

The percentage of batted ball events resulting in a Barrel. A Barrel is a batted ball with similar exit velocity and launch angle to past ones that led to a minimum .500 batting average and 1.500 slugging percentage.

Spin Rate

Spin Rate is the rate of spin on a baseball after it is released. It is measured in revolutions per minute (rpm).

Balls Hit 95+ MPH

The percentage of batted balls hit that met or exceeded the 95 MPH threshold.

Swinging Strike

The percentage of pitches that result in a swing and a miss.
Advanced Pitching Stats
Loading Advanced Pitching Stats...
Loading MLB Defensive Stats...
Our full team depth charts are reserved for RotoWire subscribers.
Subscribe Now
Recent RotoWire Articles Featuring Justin Verlander
See More
Past Fantasy Outlooks
2022
2021
2020
2019
2018
2017
2016
2015
2014
2013
2012
2011
2010
2009
2008
2007
2006
2005
2004
Verlander hasn't been seen on a baseball field since July 24, 2020, at least not publicly. He earned the win that day, striking out seven over six innings, but it was announced shortly thereafter that Verlander was shutting it down with a forearm strain. After a failed attempt at ramping up, Verlander underwent Tommy John surgery that October. Given 12 months is on the very short end for a TJS recovery, it came as no surprise that he didn't pitch at any level in 2021. The contextual clues are positive. Verlander was confident enough in his arm health to decline the Astros' $18.4 million qualifying offer. In the end, Houston shelled out $25 million to bring the future Hall of Famer back for 2022. His last healthy season in 2019 was truly elite, and while history is working against him at age 39, the team that oversaw his recovery clearly still views Verlander as a frontline starter, and it appears he's on track to be ready for the start of the season.
Verlander will not throw a competitive pitch in 2021 as he had Tommy John surgery in early October of 2020. In fact, Verlander is in the final year of his contract with the Astros in 2021 as he goes through rehab, so he may have already thrown his final pitch with the franchise. He would be 39 at the start of the 2022 season and likely looking for one more moment in the sun before transitioning to retirement, or even a coaching career as a pitching instructor while he awaits his call from Cooperstown sometime this decade. Even if you are drafting in a keeper league, it is no sure thing Verlander comes back to pitch in 2022. Let someone else in your league take a flier on his 2022 futures while you spend that draft capital on someone that can help you in 2021-2023.
Who was the most valuable fantasy pitcher in 2019? Some would guess Gerrit Cole even though Verlander won the Cy Young, but it was indeed Verlander. Both had brilliant, all-time seasons, but Verlander threw his third career no-hitter, becoming the sixth person ever with three no-hitters, and had the lowest WHIP in history for a player of his age. He reached 300 strikeouts for the first time in his Hall of Fame career. There was one blemish: the home runs. Verlander gave up a whopping 36 homers, third most in baseball. He wasn't the only one who saw a huge HR spike in 2019, but he was probably the most vocal about his displeasure with the juiced ball. On account of those issues, FIP and xFIP say he overachieved by more than a half run. While the skills are still worthy of a late-first/early-second pick, Verlander went down in spring training with a mild lat strain and his availability for the start of the season will likely be impacted.
Though he was denied a second Cy Young, the case can be made that Verlander submitted a career year. His walk and strikeout rates were both personal bests, while his ERA and WHIP were roughly on par with those he posted in his 2011 AL MVP campaign. If there's a nit to pick, it's that Verlander's elevated flyball rate yielded 25-plus homers for the third straight season, but his stinginess with free passes limited the impact of the long balls. As his age-36 season approaches, Verlander has given no reason to doubt him keeping his spot in the top echelon of starters. His average velocity is actually up from his latter years with Detroit, and he had positive values for each of his three most common offerings in 2018 while limiting hitters to a 71.6% contact rate, which was nearly seven points below his career mark. Once again backed by a top-notch supporting cast, Verlander projects as a four-category standout even if his peripherals fade a bit.
It was a tale of two halves for Verlander, as he struggled to a 5.08 ERA, 1.51 WHIP and 8.4 K/9 over his first 15 regular-season starts, but then posted a 1.92 ERA, 0.86 WHIP and 10.6 K/9 over his final 16. Walks were a problem in the first half (4.0 BB/9), but Verlander seemed to regain the feel for his slider later in the year, and that pitch was the key to his dominance down the stretch and through the postseason. The trade to Houston is huge for Verlander's fantasy value moving forward, as he has a great offense powering him, a much better defense behind him, and his home park was the most pitcher-friendly park in baseball the past two seasons. The 34-year-old has a lot of mileage on his arm, and the results could suffer if he's unable to keep the tick in velocity he added back last season, but Verlander deserves the benefit of the doubt. For now, he's still an ace in real life and fantasy.
Those paying close attention noticed that Verlander was actually "back" in the second half of 2015, after recovering from his triceps injury. In fact, his 2014 struggles were directly related to core surgery he had before that season started, so looking back it seems clear that the supposed decline of Verlander was more a matter of injury than flat out skill erosion. Even still, it's somewhat surprising that Verlander went all the way back to being a Cy Young frontrunner (he was robbed), but a deep secondary arsenal in his prime was always cited as a reason why he would decline gracefully even as his velocity waned. A fully healthy Verlander recaptured some of the lost velocity and worked the top of the zone at 93-96 mph while leaning on a pair of devastating breaking balls in the middle and lower thirds of the zone. Plan for a 3.30-3.50 ERA, a good WHIP and tons of strikeouts.
Detroit's brass breathed a huge sigh of relief when Verlander and his $28 million arm finally came off the disabled list last June. His triceps injury was behind him, but he struggled with consistency and wobbled into the All-Star break. The break did the former stud a world of good and he was lights-out in his last 14 starts, going 5-5 with a 2.27 ERA and 0.95 WHIP. Perhaps more importantly, the velocity of Verlander's four-seam fastball took a tick up to 99.1 mph from 98.0 the year before. We're not entirely convinced he is all the way back to his ace status of 2009-12, but Verlander has taken big enough strides for us to move him up our draft lists. His 5-8 win-loss record will scare off novice or emotional owners, but there's real value here for savvy drafters.
Verlander was one of the more disappointing high-end starters in fantasy last season. The former Cy Young and MVP winner, who was arguably the best pitcher in baseball for a two-season stretch in 2011 and 2012, posted somewhat mediocre stats across the board last season. His strikeout numbers dipped for the third consecutive season to 6.9 K/9, and he uncharacteristically struggled against right-handed hitters, who hit .321 against him in 378 plate appearances. His average fastball velocity dropped to 92.3 mph, which was one mph less than 2013 and three mph less than his peak speed in 2008. Verlander's curveball was also much less effective than in past seasons. Despite the dip in production, Verlander still managed to post a 3.81 FIP, and his opponents' .327 BABIP was well over his career norm of .301. Outside of his dip in strikeouts and velocity, many of Verlander's peripheral and advanced metrics were similar to his career norms, and while he may never return to the peak form he showed 3-4 years ago, he remains a good bounce-back candidate, especially if he has rediscovered some of his lost velocity when spring hits.
Due to the lofty standards Verlander set the previous two seasons, his 2013 campaign was seen as a slight disappointment. He finished 13-12 with a 3.46 ERA and 1.31 WHIP, numbers well off the pace from his 41-13, 2.52 ERA and 0.99 WHIP line over the previous two seasons. While he remained a workhorse (218.1 innings) and eclipsed 200 strikeouts (217) for the fifth consecutive season, Verlander wasn't his usually dominant self for most of the season. He saw a drop in fastball velocity, averaging 93.3 mph after hovering near 95.0 mph the past handful of seasons. His walk rate also inched above three free passes per nine (3.1 BB/9) for the first time since 2008. However, after some late-season mechanical tweaks, Verlander started to resemble his MVP form. His fastball started hitting 95-plus mph with more regularity in September, and he finished the final month of the season with a 2.27 ERA and 48:10 K:BB ratio in 39.2 innings. The dominance continued in the playoffs, as Verlander posted a 0.39 ERA with 31 strikeouts in 23 postseason innings. After failing to pitch at a Cy Young level for the first four months of the 2013 campaign, Verlander's price tag on draft day could be discounted compared to previous years, but his late-season surge and the return of his velocity should lead to Verlander once again performing like an elite starting pitcher option. Verlander's availability for Opening Day could be in jeopardy, however, after he had core repair surgery in mid-January.
While he didn't take home MVP or Cy Young accolades or win 24 games, Verlander was arguably just as dominant last year as he was in 2011. The Tigers' ace finished the season 17-8 with 2.64 ERA and 1.06 WHIP while leading the league in both strikeouts (239) and innings pitched (238.1). He saw improvements from the previous season in his K/9 (9.0), GB/FB ratio (1.2) and FIP (2.94). Aside from his usually blazing fastball, steady changeup and knee-buckling curve, Verlander also unleashed an improved slider that helped add to his arsenal of already deadly pitches. His high workload (266.1 innings with playoffs included) would be worrisome for many pitchers, but Verlander has proven to be a durable workhorse throughout his career. Entering his age-30 season, Verlander remains one of the best pitchers in baseball whose name should be bandied about when discussing which starter should be the first selected in fantasy leagues.
Already one of the best pitchers in the majors, Verlander put together a historic season in 2011. He led the American League in wins (24), ERA (2.40), strikeouts (250), innings pitched (251) and WHIP (0.920), which earned him Cy Young and MVP honors. A .236 BABIP and 3.12 xFIP hint at luck being on Verlander's side in 2011, but there's no denying his dominance, as he continues to mystify hitters with a fastball that routinely touches triple digits, one of the best curveballs in the game, a stellar change-up and an improving slider. At 29, Verlander is locked into the prime of his career. He's one of the best strikeout artists in the league and has been extremely durable throughout his career despite a heavy workload. While he's unlikely to repeat his historic performance from 2011, Verlander has cemented his place among the elite starters in baseball.
Verlander solidified his status as the Tigers' ace and a perennial Cy Young candidate with another outstanding season in 2010. The 27-year-old flamethrower finished sixth in the AL in wins (18), fourth in strikeouts (219) and 11th in ERA (3.37). The only concern for fantasy owners with Verlander is his continued heavy workload -- he has tossed more than 200-plus innings in four consecutive seasons. That said, Verlander actually got stronger toward the end of the season in 2010, so those worries might be much ado about nothing. Continue to target Verlander as one of the aces of your fantasy staff.
Verlander put it all together in 2009, finishing 19-9 with a 3.45 ERA while leading all MLB pitchers with 269 strikeouts. Manager Jim Leyland leaned heavily on his ace, pushing Verlander to a career-high 240 innings pitched, 39 more than his previous high. While the spike in innings is alarming, Verlander didn't appear fatigued down the stretch. He still sports the same high-90s fastball, and now that he has figured out how to mix in his secondary pitches well enough to get batters out at the plate, Verlander should be a fixture among the fantasy-elite pitchers for years to come.
Verlander is coming off a disappointing season that saw him taking steps back rather than forward in his development. His strikeout numbers dipped and his walks increased compared to his great 2007 season. Despite this step back, Verlander's K/9 ratio remains strong. He'll need to work on cutting back a bit on the walks and if he does, a return to his 2007 form is likely. Verlander is a nice target in fantasy drafts as he figures to be a bit undervalued. The basic skills that made him successful are still there so he's worth buying low on if you get a chance.
Verlander established himself as the Tigers' ace in 2007. He also silenced some concerns by remaining strong through the end of the season and by increasing his strikeout rate. The increased strikeout rate, which is more in line with what he did in the minors, indicates that Verlander is feeling more comfortable with his ability to go after hitters in the majors. More improvement should be expected from the 25-year-old this season as he enters the upper echelon of fantasy starters.
Verlander earned AL Rookie of the Year honors last season by going 17-9 with a 3.63 ERA in 30 starts for Detroit. He throws gas and has a nice breaking pitch to keep batters off balance. The only concern last season was the fact that he wore down late in the year and started to struggle. A little fatigue is acceptable for a pitcher who threw 130 total innings in 2005 and increased that workload to 207.2 innings after the playoffs had ended in 2006. There has to be some concern about his arm entering 2007 but the Tigers did their best to rest him when they could last season despite being in a pennant chase all year. There is plenty of upside here but that should be tempered a bit by the durability issues.
Verlander, who is one of the more promising pitching prospects in baseball, won Minor League Baseball's Starting Pitcher of the Year Award after dominating batters at both Single-A and Double-A last season. With good command and an overpowering fastball, he earned a couple of spot starts in Detroit and was expected to receive a September recall but instead had to be shut down because of a tired shoulder. The Tigers consider the move precautionary and expect Verlander to compete for a rotation spot this spring.
For a while this offseason it appeared as if the Tigers wouldn't be able to sign Verlander and the team even announced at one point that it had no plans of signing its top 2004 pick. The two sides eventually came to an agreement. Verlander has the arm strength to push 100 mph, but he's still relatively raw and needs to work on his command. He will make his pro debut in 2005.
: Verlander probably has the best stuff in the draft with a fastball routinely worked in the mid 90s that can get up to the 100 mph mark combined with a hard-change that's deceptive and a developing deep-curve. His downfall has been a lack of command as he has a rushed delivery than can be difficult to replicate for an entire game.
More Fantasy News