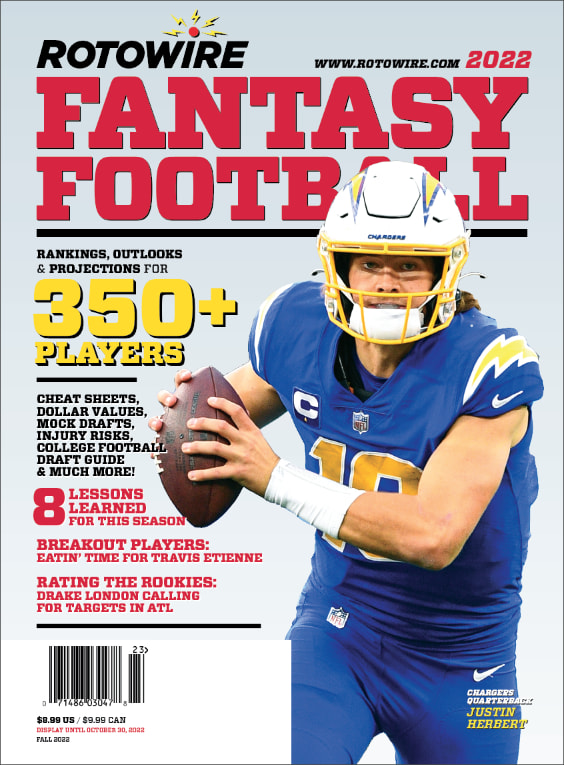 We Have Discontinued Our Fantasy Baseball and Fantasy Football Magazines
Because fewer and fewer people are turning to print magazines for fantasy baseball and football advice, we've made the decision to stop publishing our annual fantasy sports magazines.
However, we'll continue to release the same great content on our website each year, including our MLB Player Outlooks, NFL Cheat Sheets, Baseball Draft Software for Mac or PC, Football Draft Kit, and Baseball Draft Kit. All of these great tools are available with any baseball-only, football-only, or all-sports subscription to RotoWire which you can sign up for here.
To any disappointed readers out there, thank you for your many years of support!