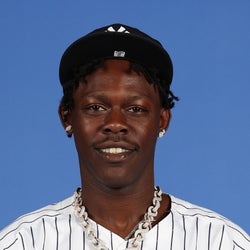 2023 Fantasy Outlook
What could have been. Chisholm Jr was on pace for a monster fantasy season in Miami after a winter where many debated his fantasy merits but the dream lasted just 60 games as a stress fracture in his back and a torn meniscus ended his season in late June. Preseason projections had him in the 20-20 aea with a low batting average, but Chisholm Jr was on pace to toy with a 30-30 season and finished 11 points above the league-wide batting average thanks to his willingness to accept a few more walks and chasing fewer pitches out of the zone. He has had a full-time role for two seasons in Miami, but we have yet to see a full-season of play from him and he has now lost his dual-eligibility as he is exclusively a second baseman. The 30-30 potential is still there for Chisholm Jr if the body is healthy and the next manager allows the team to run as Mattingly did this past season. The health risk should give you pause if you are considering reaching for the upside here.
Read Past Outlooks
$Signed a $200,000 contract with the Diamondbacks in July of 2015. Traded to the Marlins in July of 2019.
Prospect Rankings History