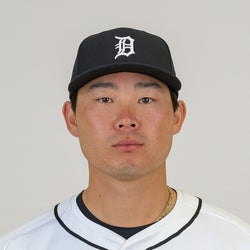 7-Day IL
Injury Knee
Est. Return 6/23/2023
Rest-of-Season Projections
2023 Fantasy Outlook
After seeing his OPS plummet at least 150 points in back-to-back seasons, Hiura bounced back in 2022 and finished well above average in that category league-wide. His 14 homers and 23 extra-base hits were both his best marks since his 2019 rookie season, and he also had the best walk rate of his career. However, he struck out at a higher rate than ever before and was below average in the field, and he wound up starting only 57 games. Hiura's pop keeps him on the Brewers' roster for the time being, but he looks like a part-time player at this point, and an atypical one at that, as he hit righties far better than lefties over the last three years. All of Hiura's slash numbers last season were in line with his career averages and he also benefited from a high BABIP, so while he remains only 26 years old, it seems unlikely he will find the form that allowed him to make a fantasy impact as a rookie.
Read Past Outlooks
$Signed a $4 million contract with the Brewers in June of 2017.

ANALYSIS
Hiura has performed well for Triple-A Nashville before the injury with a .331 average, 1.074 OPS and 12 homers in 118 at-bats. The former top prospect will not be able to return to the field until late June at the earliest. Hiura is no longer on the 40-man roster and struggled mightily after showing some success as a rookie, but his strong performance for Nashville as a 26-year-old was encouraging to see prior to the injury.
Read More News
Batting Stats
2022 MLB Game Log

Calculate Stats Over Time
Just click on any two dates.
Scoring
FanDuel
DraftKings
Yahoo DFS
Loading Batting Game Log...
2021 MLB Game Log

Calculate Stats Over Time
Just click on any two dates.
Scoring
FanDuel
DraftKings
Yahoo DFS
Loading Batting Game Log...
2020 MLB Game Log

Calculate Stats Over Time
Just click on any two dates.
Scoring
FanDuel
DraftKings
Yahoo DFS
Loading Batting Game Log...
2019 MLB Game Log

Calculate Stats Over Time
Just click on any two dates.
Scoring
FanDuel
DraftKings
Yahoo DFS
Loading Batting Game Log...
Minor League Game Log

Calculate Stats Over Time
Just click on any two dates.
Loading Minor League Batting Game Log...
Left/Right Batting Splits
OPS
PA
HR
RBI
AVG
Since 2021

vs Left

.543
168
4
16
.167
Since 2021

vs Right

.754
295
14
35
.222
2023

vs Left

0
0
0
0
0
2023

vs Right

0
0
0
0
0
2022

vs Left

.619
109
3
11
.188
2022

vs Right

.866
157
11
21
.254
2021

vs Left

.407
59
1
5
.130
2021

vs Right

.624
138
3
14
.185
More Splits

→

View More Split Stats
Home/Away Batting Splits
OPS
PA
HR
RBI
AVG
Since 2021

Home

.672
279
10
35
.204
Since 2021

Away

.682
184
8
16
.198
2023

Home

0
0
0
0
0
2023

Away

0
0
0
0
0
2022

Home

.711
157
7
22
.227
2022

Away

.845
109
7
10
.226
2021

Home

.621
122
3
13
.173
2021

Away

.459
75
1
6
.159
More Splits

→

View More Split Stats
Prospect Rankings History
Advanced Batting Stats
Loading Advanced Batting Stats...
Games By Position
Defensive Stats
Loading Games Played by Position...
Loading MLB Defensive Stats...
Batted Ball Stats
Loading Batted Ball Stats...
Stats Vs Upcoming Pitchers
Our full team depth charts are reserved for RotoWire subscribers.
Subscribe Now
Recent RotoWire Articles Featuring Keston Hiura
See More
Past Fantasy Outlooks
Always a bat-first player with strikeout concerns, Hiura has remained a poor defender while his offense has completely fallen off over the past two seasons. He has hit .192 with a 36.6 K% and a 6.8 BB% in 443 plate appearances since the start of the 2020 season. Given his defensive limitations, he needs to rebound in a big way at the plate in order to play with any regularity this season, especially after the Brewers signed Andrew McCutchen with the intent of playing him primarily at designated hitter. Hiura will be working on playing the outfield this spring in an effort to increase his defensive versatility, but his average speed and below-average arm don't portend much more success out there than he had on the right side of the infield.
Hiura burst onto the scene in his 2019 rookie season, putting up elite numbers from the second base position almost immediately after making his big-league debut. As such, expectations were high for Hiura in his second season, particularly with him moving to a prime spot in the heart of the Brewers' order. While Hiura put up some of the best counting stats among second basemen in 2020, he also really struggled in the ratio departments, thanks mainly to a National League-worst 34.6 K% (among qualified hitters). With Hiura failing to make much contact, he also did not find himself on base much and stole just three bases last season. Hiura struck out a lot in his rookie season, too, but he was far less lucky in his second campaign, as his BABIP nosedived. Hiura will need to make some adjustments in Year 3, but he has the skills to be an elite hitter and has as good a chance to return value in 2021 as anyone.
Triple-A pitchers provided little challenge, and Hiura earned his first trip to the majors in mid-May thanks to a Travis Shaw injury. Hiura showed the hitting skills that made him a Top-10 prospect in baseball, but the Brewers still sent him back down when Shaw returned. Shaw struggled mightily, and Hiura became a regular in the big-league lineup in late June. All he did after that was impress at the plate, posting a .956 OPS the rest of the way. Hiura did strike out in 30.7 percent of his MLB at-bats last year, but he has the bat speed to cut that at least closer to league average. Of greater concern is Hiura's defense, which won't hurt his value in most formats but could lead to him being subbed out for a defensive replacement more than desired. Despite the flaws Hiura will be an everyday player and hit near the top of the batting order, and he has all the tools to be a five-category contributor.
One of the best hitters in the minors, Hiura was challenged (by his standards) for the first time at Double-A, but closed out the year strong, being named the MVP of the Arizona Fall League. He hit .323/.371/.563 with five homers and a 28:6 K:BB in 96 at-bats in the AFL, where he was sent to get more reps at second base, as an elbow injury limited him to DH duty early in his pro career. A side effect of his offensive exploits in the AFL may be that he needs less time at Triple-A before the Brewers summon their top prospect to the majors. He will need to force the issue, but if he appears to have mastered Pacific Coast League pitching, he could get the call early this summer. Hiura should hit for a high average -- he is a career .313 hitter in 165 minor-league games. He is aggressive at the plate, but regularly barrels balls to all fields, so that approach should work for him. Hiura may develop 25-homer pop and could chip in 10-plus steals early in his career.
Looking to add an impact bat with their first selection in the 2017 draft, the Brewers snapped up Hiura with the ninth overall pick. His statistics from his final collegiate season speak directly to his potential at the plate -- he led the country in both batting average (.442) and OBP (.567) while adding 33 extra-base hits and walking more than he struck out over his 199 at-bats. Further demonstrating that he possesses a special bat, he posted a 1.033 OPS in his first professional season. It won't be long before Hiura is ready to hit in the big leagues, while likely manning the keystone. An elbow injury has limited him -- not much, clearly -- since 2016, but he hopes to put that behind him this offseason. His potential to hit for a very high average while hitting 20-plus home runs and qualifying at a scarce position make him one of the top two or three targets for dynasty leagues from last year's draft class. As an advanced college hitter, he should move quickly and could reach the majors as soon as 2019.
More Fantasy News