This article is part of our NBA Observations series.
Coming off of Monday night's nine-game slate, we officially have one week of NBA action in the books. With each team having played no more than four games -- and some as few as two -- it's important to keep in mind that we're working with an extremely small sample size.
Will Harrison Barnes continue to average 28 points and five threes per game on his way to his first MVP? Are Rudy Gobert's 20.5 rebounds per game sustainable? Can Kevin Porter make a run at the all-time single-season turnovers record? Only time will tell.
For now, though, we'll try not to read too much into the extreme ups and downs of the first week of the NBA season. If history has taught us anything, it's that the outliers tend to regress, or progress, toward the mean over the course of 82 games. With that said, we have to play with the hand we've been dealt, however limited it may be, so let's check in on some of the biggest fantasy storylines through the first week of play.
The Lakers are off to a 1-2 start after barely hanging on to beat the Grizzlies on Sunday night. Much of the blame for the sluggish start has been lobbed at Westbrook, who's visibly struggled to find his place alongside LeBron James and Anthony Davis.
After a disastrous opener (eight points, five rebounds, four assists, four turnovers), Westbrook nearly notched a triple-double against Phoenix on Friday (15 points, 11 rebounds, nine assists), but he committed four turnovers in a game that got away from the Lakers early in the second half. In Sunday's win, Westbrook piled up 13 assists to go with 13 points, seven boards and four steals, but he turned the ball over nine more times, giving him more turnovers (17) than made field goals (15) through three games.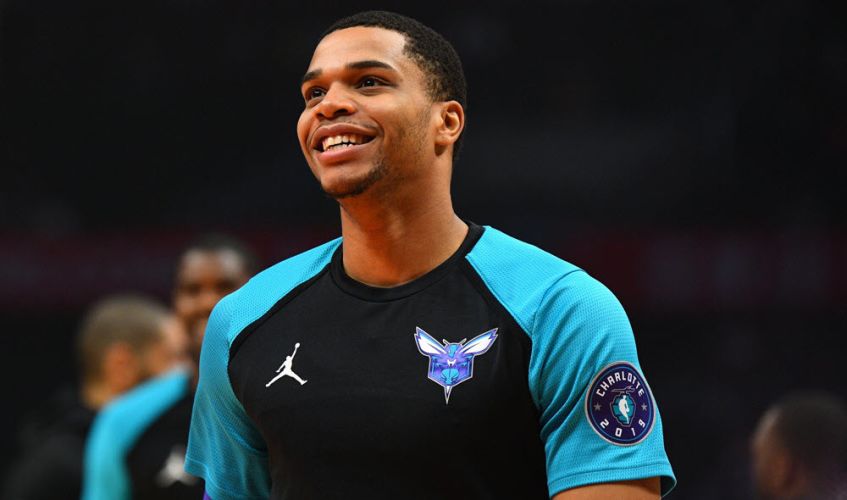 The Miles Bridges buzz is for real -- pun absolutely intended
As most expected, one week into the season the No. 1 overall fantasy player is… Charlotte's Miles Bridges. The third-year wing has played four games, so that helps, but even on a per-game basis he ranks inside the top 10 -- one spot behind Ja Morant and one spot ahead of little-known Nets forward Kevin Durant.
Late last season, Bridges showed signs that a breakout could be on the horizon when he averaged 20.4 points, 6.9 rebounds, 2.9 assists, 0.8 steals, 0.9 blocks and 3.0 threes over the final 20 games of the season. But those numbers came with Gordon Hayward sidelined, so there was reason to believe some regression could be coming. Instead, Bridges swiftly has usurped P.J. Washington was the Hornets' every-night starter at power forward and averaged 35.3 minutes per game through the first week of the season.
Entering Wednesday's game at Orlando, Bridges is putting up 25.0 points, 8.5 rebounds, 2.3 assists, 2.3 steals and 2.5 threes per game while shooting 52.9 percent from the field, 35.7 percent from three and 94.1 percent (16-17 FT) at the line.
The 2021 rookie class is living up to the hype
While Cade Cunningham is yet to take the floor in Detroit, a number of first-year players have already made significant fantasy impacts.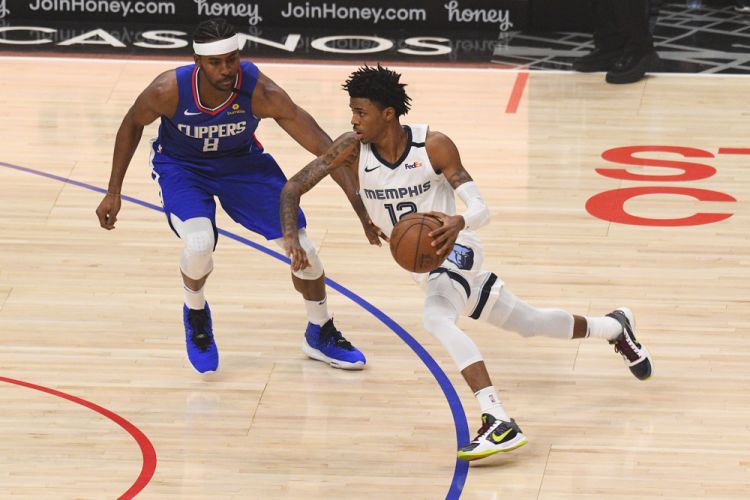 Ja Morant is officially on breakout watch
Morant has already been a borderline-All-Star through his first two seasons, but early on he looks like a player set to make a major leap toward superstardom. Coming off of a strong preseason, Morant has picked up where he left off, dropping 37, 28 and 40 points, respectively, in his first three games. He's also tacked on 8.0 assists and 1.3 steals while knocking down 2.7 threes per game -- up from just 1.2 per game last season.
The shooting could gradually regress as the season wears on, but it's extremely encouraging that Morant already has two games with at least seven three-point attempts. Last season, he took at least seven threes only twice in his first 46 games. Morant's 35.0 percent usage rate trails only Bradley Beal (34.5%) for the league lead entering Tuesday.
Herro looked like a vastly improved player during the preseason, and thus far it's carried over. After piling up 27 points, six rebounds, five assists and four threes against Milwaukee in the opener, Herro followed up with 30 points, 10 boards and three three-pointers against Indiana on Saturday. He cooled off a bit in Monday's blowout victory over the Magic but still added nine assists and five rebounds to go with 13 points.
Currently, Herro ranks as a top-55 player -- he leads the Heat with a 31.7 percent usage rate -- but it's a bit concerning that he's yet to record a single steal or block in 95 minutes of action.
Odds and ends