This article is part of our NBA Roundtable series.
Welcome to another offseason edition of the RotoWire NBA Roundtable.
We've officially passed the two-month mark in the countdown to the NBA regular season, and with that being the case, we've released our first batch of preseason projections, rankings and player outlooks.
For this week's roundtable, our panel of experts discuss the impact of DeMarcus Cousins' injury, undervalued players, win total over/unders and more.
How much does losing DeMarcus Cousins impact the Lakers' outlook and ultimate ceiling in 2019-20?
Nick Whalen: Cousins was a risky addition in the first place, but I think this is a massive loss for a team with the smallest margin of error of any contender. Even a healthy Cousins was going to be a diminished asset, but the Lakers now have to scramble to find a reliable backup option, and even if you were low on Cousins, he's a significantly better option than Dwight Howard, Joakim Noah or -- God forbid -- Mo Speights.
Alex Barutha: Cousins was the perfect wildcard -- not someone the Lakers needed to rely on every night, but capable of swinging a playoff series with a couple of good games. Now, so much more pressure falls on the shoulders of Kyle Kuzma, Danny Green and Rajon Rondo to play above expectations in the postseason. Those guys are all decent options as role players, but you need as much depth/flexibility as possible to separate yourself in the Western Conference.
James Anderson: I think people had the wrong idea of what Cousins was going to be for this team. I was only expecting around 24 PG. However, he was a key piece of their rotation and was going to allow AD and LeBron to play minimal minutes at center, despite that being a position they should both play at times in this stage of their careers. Now, the Lakers are a man down and have no easy way of adding a legitimate replacement. It seems inevitable that they'll have to trade Kyle Kuzma at some point this season if they are serious about adding a real rotation piece. Their best lineups were not going to include Cousins, so it's not as big of a loss as people are making it out to be, but they also didn't have much margin for error.
Ken Crites: Boogie's injury is a huge loss. Fans forget how strong of a playmaker Cousins can be. I had the Lakers reaching the Western Conference Finals with Boogie, but that now seems like a stretch. How long before LeBron and/or Davis are hurt?
Shannon McKeown: The Lakers still have the second-best odds in Vegas to win the championship, so the loss of Cousins doesn't appear to have made much of an impact. If Cousins were able to revert back to his prime (a big if), I believe the Lakers would have challenged the Clippers. The Lakers still have two top-10 players and they're still a championship contender, but the odds are slightly lower without Cousins.
Jeff Edgerton: It's a huge loss. Reuniting Cousins and Davis made the Lakers a viable Western Conference contender. They'll need to find someone to fill that void, and I don't think Dwight Howard is the answer.
Mike Barner: It certainly hurts their depth, but I don't think Cousins was going to make or break their season. I'd like to see their starting five be Rajon Rondo, Danny Green, Kyle Kuzma, LeBron James and Davis. If they add someone like Dwight Howard or Joakim Noah for depth, I think they will be fine.
Looking at win total over/unders via the FanDuel Sportsbook, which are some of your favorite bets?
Whalen: I know it's a big number, but the Nuggets over 52.5 is probably my favorite bet. I also like: Hornets under 23.5, Mavericks over 40.5, Lakers under 51.5, Knicks under 26.5, and Trail Blazers over 46.5.
Barutha: Nuggets over 52.5 (deepest team in the league), Pistons over 36.5 (this team did not get 4-5 wins worse), Raptors under 46.5 (rebuild/Injury potential), Wizards under 27.5 (Beal isn't this good)
Anderson: Hornets under (23.5), Heat over (42.5), Knicks under (26.5), Spurs over (46.5)
Crites: I'll take the Bulls' over. A full season of Otto Porter, a healthy Wendell Carter and the Tomas Satoransky upgrade at PG should be worth 11 more wins. Also, give me the over on the Nuggets. Vegas is expecting one fewer win than last year, but they improved with Jerami Grant and should get a full season of Gary Harris – don't discount the value of continuity.
McKeown: I like the over on Atlanta (33.5), Dallas (40.5) and Memphis (26.5). For unders, I like Toronto (46.5), Orlando (40.5) and the Knicks (26.5).
Edgerton: I like both the Pelicans (39.5) and the Nets (44.5) to hit the over. Along with Zion, the Pelicans added a host of ex-Lakers, Derrick Favors and J.J. Redick. I think they are primed to compete for a playoff spot in a wide-open West. We won't see Durant, but the Nets have enough firepower behind Kyrie Irving to keep pace with the best teams in the East.
Barner: It doesn't get much juicer than the Hornets under 23.5 wins. This team is awful and I think it will be a struggle for them to reach even 20 wins. If the Bulls can finally stay healthy, and that's a big if, they could easily reach the over on 31.5 wins.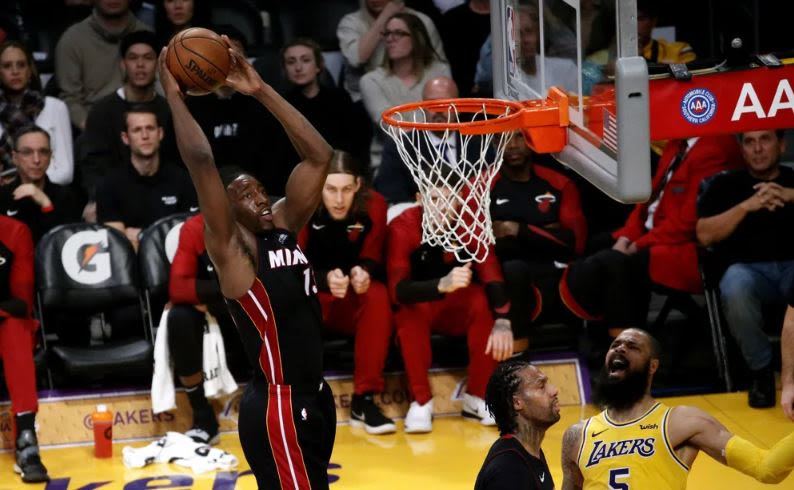 Which player(s) currently ranked outside the top 50 are you higher on than most entering draft season?
Whalen: Bam Adebayo, Jonas Valanciunas, Alex Len, Tomas Satoransky
Barutha: Zach LaVine. I think he can stay healthy and take another step forward. He essentially missed all of his games last year due to random sorenesses, and the Bulls had no reason to push him given how bad the team was. Putting aside his 2017-18 post-ACL season, he's gotten better every year and is still just 24 years old.
Anderson: Bam Adebayo (only category he won't help in is threes), LaMarcus Aldridge (another big man who won't hurt your percentages), Kevin Love (injuries are a concern, sure, but he's still a top-50 guy), Zach LaVine (efficient scorer who should be in for a career year), Thomas Bryant (why are we so low on all these productive bigs who won't take anything off the table?)
Crites: If he can stay healthy, Danilo Gallinari could be huge in OKC. Who else is will shoot? He finished 55th in fantasy points per game last year and that was with more mouths to feed in Los Angeles.
McKeown: Despite coming off a career season, Zach LaVine is ranked well outside the top 50 on RotoWire and other outlets. Entering his age-24 season, I expect LaVine to match or exceed his production from the 2018-19 season and I'll gladly select him inside the top 50.
Edgerton: I really like Zion at #53, but think Mike Conley at #56 is a bigger steal. Conley is exactly what Utah needs as a one-two punch alongside Donovan Mitchell. If I could get him in the fifth round, I'd be thrilled.
Barner: I'm all in on Bam Adebayo this season. He has the potential to be extremely valuable now that he will start at center. Looking outside the top 100, Danilo Gallinari is awfully appealing. He had a strong campaign for the Clippers last year and should get plenty of shot attempts on a revamped Thunder roster.
Whalen: It's either Curry or Davis, but I'll lean Davis because of his injury history and the burden of playing alongside LeBron James. Like most people, I think Davis and James will be a seamless fit together, but there could still be some growing pains early on, and I have little-to-no faith in the Lakers' role players to provide secondary support.
Barutha: Steph Curry. I think he could win MVP, which is why he should unquestionably be taken in the top-5, but he's played 51 games and 69 games, respectively over the past two seasons. He's also on the wrong side of 30 years old and has about two extra seasons of playoff miles on him (4,235 minutes). And on the off chance the Warriors end up out of the playoff hunt (currently +270 to miss the postseason), I assume Curry would be rested down the stretch.
Anderson: Curry, just because I think the Warriors will take their foot off the gas at some point this year in an effort to be in peak form for the following season when they are back at full strength. Curry has logged way more postseason minutes than the other four over the past five years, and he will be asked to shoulder more of the load this year than ever before, so the risk of injury with him seems highest. There is no performance risk with any of the five.
Crites: Davis, purely due to health. With Boogie out, Davis will have to bang more as a center. I bet he plays only 60-65 games due to nagging injuries.
McKeown: Curry gives me the most pause. He could very well post career-best numbers with Kevin Durant (Achilles) now in Brooklyn and Klay Thompson (knee) out, but Curry has missed 44 games over the past two years and he could sit out again if the Warriors' season turns sour.
Edgerton: If you factor in injury potential and the LeBron factor, I think Davis presents the biggest risk of this group. With an already-bright spotlight shining on his arrival, the loss of Cousins will only pile on more pressure.
Barner: I'm not overly worried about any of them, but I'll say Davis because of his injury history and the time it might take for him to adjust to playing alongside LeBron.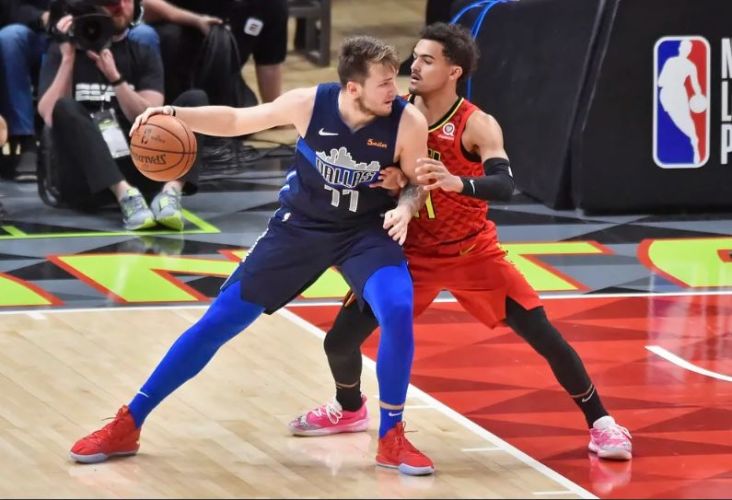 Whalen: Trae Young has the highest ceiling, but I think Doncic is the safest pick, given his across-the-board contributions. If he raises his scoring efficiency and climbs closer to 80 percent at the line, he'll have a good chance to finish inside the top 10 in some formats.
Barutha: Doncic. I know his percentages dragged him down last year, but he was also taking some comically bad shots after the Dennis Smith trade. I think he'll clean up his efficiency, continue his great rebounding, and the addition of Porzingis should afford Doncic at least one more assist per game.

Anderson: I think all four are worth a top-20 pick, but I'll go with Mitchell. He is the most established of the four, and I don't buy that he will have a dip in usage this year. He's the only guy on that team who can be a consistent bucket-getter late in playoff games, and his teammates know that. His efficiency should really improve this year with a massive upgrade in floor spacing around him. I also think he'll set career-best marks in assists and free-throw attempts.
Crites: Give me Luka all day and night. I expect his percentages to improve significantly after they tailed off late last season Plus, his assists numbers should rise. Doncic is younger than both Mitchell and Fox. The arrow is pointing up.
McKeown: Assuming they stay healthy, all four will finish as top-30 fantasy options. But based on our early projections, Young has the most upside. A modest increase in efficiency combined with a continuation of his post-All-Star-break averages (24.7 points, 4.7 rebounds, 9.2 assists, 2.4 treys), and Young could crack top-10 value with relative ease.
Edgerton: This is tough, but I have to go with Doncic. Young would be a close second but I think the combo of Porzingis, Brunson and Doncic should make some waves and transform this team's future.
Barner: Doncic has the ability to provide excellent production across multiple categories, so he's my pick. The addition of Kristaps Porzingis might deal a slight hit to his usage rate, but the Mavericks still have a pretty uninspiring group of offensive options, so Doncic once again carries tremendous upside.