This article is part of our NBA Roundtable series.
Welcome to an offseason edition of the RotoWire NBA Roundtable. This week, our panel of fantasy basketball experts were tasked with answering six questions related to another busy NBA offseason.
Which trades or signings will have the biggest impact? Did the Lakers successfully re-tool around LeBron James and Anthony Davis? Which star players should you be targeting -- or avoiding -- in fantasy drafts next season?
Here's what the panel had to say:
Factoring in trades, free agency and the NBA Draft, which team improved most this offseason?
Alex Barutha: It's between the Lakers and Bulls, but I'll muse on Chicago. Adding Lonzo Ball and DeMar DeRozan in the offseason, the Bulls have constructed one of the better Top-4s in the NBA. DeRozan's biggest weakness -- his lack of three-point shooting -- is partially absolved by Vucevic's prolific three-point shooting. Both he and Ball are better passers than LaVine, as well. For as great as LaVine is, I think spending more time off the ball will be a net positive. Ball will also add a much-needed defensive presence to the backcourt, and the addition of Alex Caruso will help that as well. Being a Patrick Williams optimist also raises my expectations for this team. The depth is shaky, but I think they clearly have the potential to win a first-round playoff series.
James Anderson: The Rockets, Heat, Raptors, Wizards, Celtics, Warriors all had great offseasons, but I'll say the Rockets did the best, as they absolutely cleaned up in the draft. They're not going to compete anytime soon, but they may have added two or three legitimate starting players for their next great team via the draft.
Nick Whalen: By recent standards, this was a relatively quiet offseason. But Miami, Boston, Golden State, Houston and Orlando stand out as the biggest winners. The Heat, Celtics and Warriors all made moves to improve for next season, while the Warriors were also able to bring in a pair of high-upside rookies in Jonathan Kuminga and Moses Moody to develop alongside James Wiseman. Meanwhile, I loved all four of Houston's first-round picks, and other than a semi-questionable Daniel Theis contract, the Rockets didn't hand out any unnecessary deals. Orlando makes the list simply by virtue of landing Jalen Suggs at No. 5. Suddenly, the league's bleakest roster is infused with a potential star.
Jeff Edgerton: The Bulls added DeMar DeRozan and Lonzo Ball to a roster that was already showing signs of improvement with the acquisition of Nikola Vucevic. The addition of the two playmakers makes Chicago a playoff contender in the East. They could finish as high as sixth in the conference by season's end.
Ken Crites: Washington. It's an amazing feat that GM Tommy Sheppard was able to get value from the John Wall contract last summer. Now going from Wall to Westbrook to financial freedom and Kuzma-KCP-Harrell allowed the Wizards to go out and get Spencer Dinwiddie. For the first time in what seems like a decade, Washington finally has some depth.
Kirien Sprecher: Without a first-round pick, the Bulls' summer plans did not look promising. But after acquiring Nikola Vucevic at the trade deadline last season, the front office continued its aggressiveness by making a few more splashes during the offseason. They struck an immediate deal for Lonzo Ball, signed a key role player in Alex Caruso and finished their flurry of moves with a huge swing for DeMar DeRozan. More importantly, they locked down all four of these players to three- or four-year deals which opens a window for the Bulls to compete. While the moves probably won't make the Bulls championship contenders anytime soon, the new arrivals -- paired with the duo of Zach LaVine and Nikola Vucevic -- should solidify Chicago as perennial playoff team over the next few years.
Gabe Allen: It has to be Miami. Following a first-round sweep, the additions of Kyle Lowry and P.J. Tucker put the Heat right back into the title conversation. Goran Dragic is no slouch, but Lowry is a massive upgrade on both ends. And even at 36, Tucker can still be counted on to cover opposing stars and log heavy minutes.
Jacob Lebowitz: The Bulls improved the most, without a doubt. Chicago managed to bring in DeMar DeRozan and Lonzo Ball to complete a new big four with Zach LaVine and Nikola Vucevic. Chicago's backcourt depth was shaky last season, but with the acquisition of Ball, Alex Caruso and even Ayo Dosunmu via the Draft, the Bulls will have a solid core handling the ball. If things break right and Patrick Williams and Coby White are able to take steps forward, the Bulls could push for the fourth seed in the East.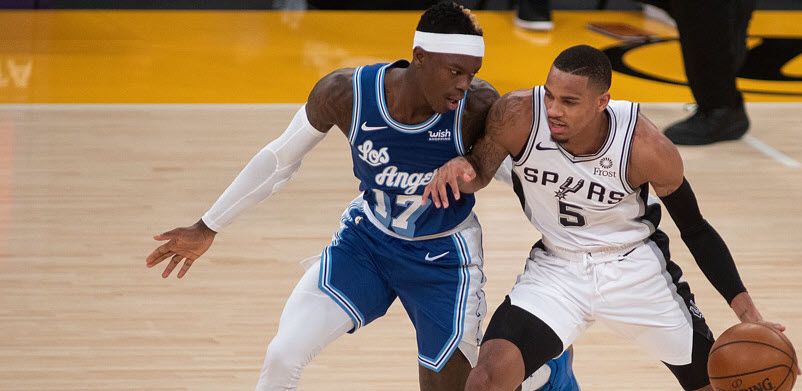 Alex Barutha: The Hawks hanging onto John Collins is huge. With Clint Capela and Danilo Gallinari on the team, Collins was asked to do less last season, but he's everything you want out of a modern power forward. He's a strong three-point shooter (40% the last two seasons) and is extremely athletic, making him a threat to catch lobs for devastating alley-oops from Trae Young -- the result being Collins having a top-20 true shooting percentage every season. Collins' defense leaves a little something to be desired, but he's often guarding stretch-fours who aren't going to do much with the ball anyway. Five years for $125 million for the soon-to-be 24-year-old is a great get after the success Atlanta had last season.
James Anderson: The Raptors getting Goran Dragic and Precious Achiuwa from the Heat hasn't been discussed much, but I absolutely love it. Achiuwa is an awesome prospect for Toronto, given their lack of a long-term center and his high upside on both ends of the court. Assuming he stays in Toronto, Dragic might not be that significant of a step down from Kyle Lowry, and he's not on a bad long-term contract.
Nick Whalen: I don't love what they did after acquiring this player, but the Bulls snatching Lonzo Ball away from New Orleans on a reasonable contract was a really shrewd move. The Nets landing Patty Mills is a huge boost to their bench, and the Lakers managing to land Kendrick Nunn at a major discount should help offset the Russell Westbrook fiasco. I also liked Golden State bringing in both Nemanja Bjelica and Otto Porter to shore up their depth at forward and take some pressure off of the two lottery picks. HOWEVER, my absolute favorite deal was the Kings re-signing Richaun Holmes for four years, $55 million -- especially after Jarrett Allen signed for $20 million per year in Cleveland.
Jeff Edgerton: Russell Westbrook to the Lakers. The other side of the trade is equally intriguing, as Los Angeles shipped an entire roster to the Wizards. It's easily the most intriguing development in the offseason so far.
Ken Crites: I'll go chalk and say Kyle Lowry to the Heat. He's a great culture fit and playoff competitor. Plus, Miami kept him away from Philly and other Eastern Conference contenders. The Heat needed a true point guard, and that's exactly what they got.
Kirien Sprecher: Dennis Schroder's $5.9 million deal was the single greatest value signing of the offseason. The 27-year-old turned down a massive deal from the Lakers during the season before ultimately deciding to head to Boston after the market dried up. Schroder will fit well as a Kemba Walker replacement, but more importantly, landing him for the taxpayer mid-level allowed Boston to retain Marcus Smart.
Gabe Allen: I'm sticking with Lowry here. On paper, he seems like a perfect fit alongside Jimmy Butler and Bam Adebayo. A few more offseason deals I'm a big fan of: Devonte' Graham (NOP), Bruce Brown (BKN), Bobby Portis (MIL), Danny Green (PHI) and Jeff Green (DEN).
Jacob Lebowitz: Russell Westbrook to the Lakers. As much as I enjoyed watching Westbrook play alongside Bradley Beal in D.C., I'd love to see the former MVP win a championship. While the move made the Lakers' roster a lot older, at the end of the day it helped form a big three that holds the best odds to emerge from the Western Conference. The trade also led to the Lakers bringing in several value signings to add quality depth to the roster. And for the Wizards, the trade alleviates a massive salary burden and helped put a more balanced roster around Bradley Beal.
Which signing or trade was your least favorite?
Alex Barutha: Doug McDermott to the Spurs for three years, $42 million. What is the point of this? McDermott is a sneaky 29 years old already, and the Spurs are set to be one of the worst teams in the NBA. Why not just give those minutes to Lonnie Walker or Devin Vassell or anyone else under the age of 25? The only way this deal makes sense to me is to potentially set up a trade down the road.
James Anderson: The Cavs giving Jarrett Allen $100 million over five years was ridiculous. Not only that, but they traded a first-rounder and a second-rounder to get him in the first place, and there was no way anyone was touching this offer on the open market. He's not as good as Richaun Holmes, who signed for a much more team-friendly deal. He's not any better than guys like Jakob Poeltl or Ivica Zubac, who are on fractional deals compared to this. And if Evan Mobley reaches his ceiling his best position will be at the 5 and those two won't be able to fit well at the end of games. The DeMar DeRozan deal was technically worse, but I really needed to rant on that Allen deal since I don't think it's been properly hated on.
Nick Whalen: For starters, I hated pretty much everything the Spurs did this offseason. Two decades of uninterrupted success have earned San Antonio the benefit of the doubt, but the Doug McDermott and Zach Collins contracts are borderline-unconscionable. I'm also extremely skeptical that the Lakers can make the Russell Westbrook experiment work, but Rob Pelinka and Co. deserve a ton of praise for the other moves they made to restock the roster. Honorable mention for worst deal: the Pelicans losing Lonzo Ball and then paying Devonte' Graham $47 million to be his replacement.
Jeff Edgerton: Jonas Valanciunas to the Pelicans. There's no question that the Pelicans need help, but they are placing a lot of faith in Nickeil Alexander-Walker to fill the hole left by Lonzo Ball's departure. Looking for help in the interior is a bit of a head-scratcher, as the team already had a capable frontcourt with Zion Williamson and Steven Adams. Devonte' Graham is a decent addition, however.
Ken Crites: I don't understand the Bulls giving DeMar DeRozan a three-year, $85 million deal. I get that they are all in, but I struggle to see DeRozan and Zach LaVine playing well together. Those two and Vucevic all need the ball in their hands. What they needed was someone who can catch-and-shoot. DeRozan is the opposite of that.
Kirien Sprecher: Kemba Walker's fit in New York is questionable to me. Tom Thibodeau's squad made a darling run to the playoffs on the back of a devastating defense and an incredible transformation from Julius Randle. Walker has struggled to stay healthy over the past two seasons and is less-than-proficient defensively. If all the pieces align and the hometown kid returns glory to New York basketball, I will gladly admit to being wrong. But for now, this feels more like a feel-good story than a smart basketball move.
Gabe Allen: Will Barton re-signing in Denver. The Knicks made some questionable signings (what else is new?) but Barton (two years, $32 million) is probably my least-favorite. I'm not saying there were a bunch of awesome alternatives to re-signing Barton, but he's coming off a down year. Barton is certainly more versatile than Danny Green offensively, but I feel like Green is a much more impactful player come playoff time and he re-upped with Philadelphia for about $6 million less, annually.
Jacob Lebowitz: Kelly Olynyk inking a three-year deal with the Pistons was my least favorite signing. Olynyk had a strong close to last season with the Rockets and he was destined to get paid this offseason. However, I question his decision to try his luck with another rebuilding team -- one that made a similar signing (Mason Plumlee) just last summer. It's hard to knock a player for taking the money, but if Olynyk signed with a franchise like the Clippers or Celtics, he would be on a relevant team competing for a championship with an important role.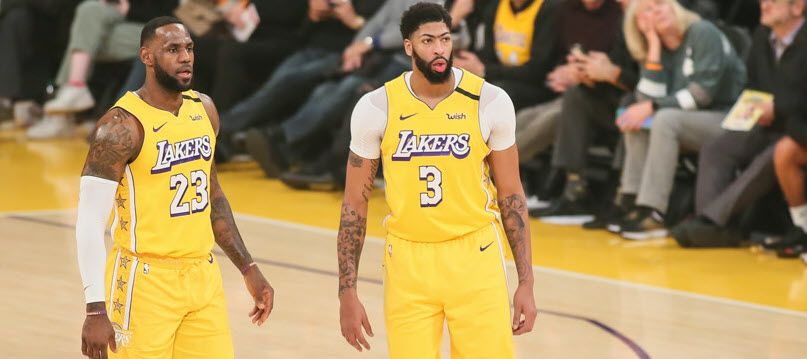 What are your expectations for the completely revamped Lakers roster around LeBron James and Anthony Davis? Are the Lakers the rightful favorites to win the West?
Alex Barutha: It will be shocking if the Lakers aren't the No. 1 seed in the West. They added both significant top-end talent in Russell Westbrook and tons of depth with a handful of players who could be plenty of teams' 7th men. The fit might not be perfect, but they just have so many different lineup options that something will work.
James Anderson: I think the Lakers should be considered the favorites to come out of the West, but they are behind the Nets and Bucks, overall. I'm guessing they'll impress during the regular season and then be considered a disappointment in the postseason.
Nick Whalen: After last season, I'm not sure what to expect from Anthony Davis, who even when healthy took a major step back after a dominant 2020 postseason. Putting that variable aside, integrating Russell Westbrook will be a massive challenge, and I would expect that the Lakers struggle out of the gate before eventually hitting their stride. Utah, Phoenix and Golden State could all have better regular-season records than the Lakers, but at the end of the day, I can't say I'd pick against them to represent the West in the Finals. It's less about the Lakers being great and more about the lack of another loaded roster in the West.
Jeff Edgerton: You could go back as far as Derek Fisher to find a truly impactful point guard on a Lakers squad, and Westbrook still has all the tools to make a huge difference. The lingering question mark is just how productive he'll be with James and Davis. Westbrook's best seasons came with teams on which he was the only show in town, although he found ways to make it work in Washington alongside Bradley Beal. The UCLA product is happy to be back in his old stomping grounds, but the Lakers new Big 3 will have to learn how to share the load if they hope to take back the title.
Ken Crites: They sure won't be the best regular-season team, but they are legit as anyone else out West to win the title. It will all come down to health. Westbrook won't be enough to cover for LeBron or Davis if either of those two are hurt during the playoffs.
Kirien Sprecher: I love the Lakers' revamped roster. The questions about Russell Westbrook's fit with LeBron James and Anthony Davis are certainly worthy, but those issues won't come to fruition until the playoffs. During the regular season, Westbrook's energy on a nightly basis will be the key that was missing while James and Davis battled injuries last season. Westbrook aside, Los Angeles loaded up on sharpshooters to space the floor around their trio of superstars. Wayne Ellington (42.2%) Carmelo Anthony (40.9%), Kent Bazemore (40.8%), Malik Monk (40.1%, Kendrick Nunn (38.1%) and Trevor Ariza (35.0%) all shot at least 35 percent from three last season.
Gabe Allen: My expectation for the Lakers is that LeBron James should have enough energy to consistently provide his usual all-around excellence now that he doesn't have to play point guard on an almost-full-time basis. And Anthony Davis should be able to keep it on cruise control for most of the regular season while Russell Westbrook regularly wreaks havoc on box scores. While the Suns obviously can't be counted out, the Clippers and Nuggets are dealing with injuries to Kawhi Leonard and Jamal Murray, thus thinning the field to an extent. Betting against a LeBron-led team making the NBA Finals rarely pays off -- particularly in back-to-back years.
Jacob Lebowitz: My expectations for the Lakers completely depend on the health of their new big three. If Anthony Davis, LeBron James and Russell Westbrook can stay healthy, then they will at least make it to the NBA Finals. If one or more of their stars is injured for a series or two, then it opens the door for an upset similar to last season. Overall, though, I'd be surprised if the Lakers aren't representing the West in the Finals.
Using the newly released odds from the DraftKings Sportsbook, which player(s) is your favorite bet to win the Most Improved Player award in 2021-22?
Alex Barutha: My favorite bet on the board is Dejounte Murray at 50-to-1. The Spurs might not be good enough for people to truly consider him, but Murray is unquestionably the Spurs' No. 1 option and best young asset. He's already been quietly putting up great numbers. Last season, he averaged 15.7 points, 7.1 rebounds, 5.4 assists and 1.5 steals on 45/32/79 shooting. Without DeRozan or Aldridge in the mix any longer, he could have upside for closer to 20/7/7.
James Anderson: Of the long shots, I like Terance Mann at +10000, Bam Adebayo at +8000, Tyler Herro at +6000 and OG Anunoby at +5000. Zach LaVine (+1200) is probably my favorite of the guys with shorter odds.
Nick Whalen: Zion Williamson (+750) and De'Aaron Fox (+1800) are two names who jump out right away. In terms of the guys with longer odds, I like Dejounte Murray (+5000) and Ja Morant (+3000). Morant's number should be much, much lower. He checks virtually all the boxes when you look at the type of players who've won this award in recent years. As far as Murray goes, the Spurs may be a bottom-feeder in the West for the first time in two-plus decades, but the stage is set for him to make a major statistical leap and establish himself as one of the best two-way players in the NBA.
Jeff Edgerton: Kyle Kuzma at +4000. He now has the opportunity to spread his wings with a new team. The change of scenery should suit Kuzma, who has languished out of the spotlight since LeBron James came to town. He could have a breakout year in Washington.
Kirien Sprecher: The Nuggets will be without Jamal Murray for a large portion of the season which will allow Michael Porter Jr. -- editor's note: he's the favorite at +600 -- to blossom into a superstar. After the Nuggets fizzled out in the playoffs, there have also been rumblings about Nikola Jokic's usage being lowered during the regular season. Porter is more than capable of stepping up and has been waiting for an opportunity to prove himself.
Gabe Allen: I'll go with Jaren Jackson Jr. (+1400). Replacing Jonas Valanciunas with Steven Adams will mean more offensive responsibility for Jackson, who missed most of last season due to injury. Jackson also has all the tools to be an elite defender; he just has to stay out of foul trouble. If you're looking for a player with more favorable odds, OG Anunoby (+5000) is hard to top.
Jacob Lebowitz: Jaren Jackson is my favorite bet. He's had a rough, injury-plagued start to his NBA career, but if he can stay healthy, he's exactly the type of player who can push for the award. If Jackson can improve as a rebounder and move closer to a 20-and-10 type of forward, he could be this season's version of Julius Randle.
Ken Crites: Give me Kevin Porter Jr. at +800. He's only 21 years and will start all season on a bad team. Porter should be able to improve upon last years' 42.5 percent field goal shooting.
Taking into account all of the offseason moves, who is a notable player you'll now be targeting or avoiding in 2021-22 fantasy drafts?
Alex Barutha: Russell Westbrook being dealt to the Lakers makes me more confident in drafting Bradley Beal since a good amount of usage will funnel back to him. On the same note, I do have concerns about drafting the Lakers' Big 3. Will LeBron, at age 37, be comfortable spotting up and posting up more often? Will Westbrook finally utilize his energy and athleticism off the ball? Is Westbrook going to steal Anthony Davis' rebounds? Plus the team has so much depth that the Big 3 should have opportunities to take it easy on plenty of nights. It's a situation I want almost no part of in fantasy.
James Anderson: I'll be targeting Kelly Oubre. He was highly thought of entering drafts this year, but it wasn't a good fit from a scheme standpoint in Golden State. In Charlotte, he should be in a lot of their closing lineups as the best wing defender on the team, and his athleticism and ability to play in transition should fit well next to LaMelo Ball. I'll be avoiding Jrue Holiday and Khris Middleton. They will get some much deserved rest next regular season, and the Bucks brought in enough extra depth to help facilitate that.
Nick Whalen: I went hard after Anthony Davis in drafts last season -- this time around, I think I'll take the opposite approach. Chances are, he plays better than he did for most of 2020-21, but with an extremely high-usage, elite-rounding guard entering the mix, Davis' already-iffy rebounding could take a hit. That's a significant variable to throw at a player who already regressed in nearly every category last season -- most notably, free throw and three-point percentage. Given Davis' propensity to miss games, his upside simply isn't as high this season as it's been in years past.
Jeff Edgerton: I think Jonas Valanciunas' fantasy value takes a hit with the move, so he will fall quite a bit in my rankings. I also won't reach for LeBron James in this new-look offense. Lonzo Ball, Montrezl Harrell and Goran Dragic will become interesting mid- or late-round grabs for value.
Ken Crites: I'm looking for as many shares of Robert Williams as I can get. I think people are distracted by Al Horford. Big Al's job is to mentor the Time Lord, while also backing up both Williams and Jayson Tatum. Williams will continue to grow under Horford's tutelage as well as with the opportunity to start every game. If he can stay healthy, Williams will lead the league in blocks per game.
Kirien Sprecher: While I love the moves the Lakers made, I am avoiding Russell Westbrook in all fantasy drafts. Playing alongside LeBron James and Anthony Davis will severely hinder his usual production, and he will likely still garner a high ADP.
Gabe Allen: Nikola Vucevic. He endured a slight drop-off in his scoring average after being traded to Chicago late last season, and he didn't even get a chance to play with scorer extraordinaire Zach LaVine all that much. Now that the Bulls have also added DeMar DeRozan and Lonzo Ball to the mix, I'm afraid Vucevic may see his scoring and assist numbers decline a decent bit, and he's never been a strong source of steals or blocks.
Jacob Lebowitz: I will heavily target Stephen Curry in 2021-22 fantasy drafts. Last season, the 33-year-old had little-to-no support alongside him, and he sometimes had to take on the opposing team's defenses 5-on-1. While his scoring may take a slight dip this season, it's likely that his assist numbers will increase and his team will be playing much more competitive games. I would take Curry as early as the No. 3 overall pick.