This article is part of our NBA Roundtable series.
Welcome to the first NBA Roundtable of the 2020-21 regular season! This week, the RotoWire NBA staff weighs in on early surprises and disappointments, the Suns' place in the West, sell-high candidates and updated MVP odds.
Less than three weeks in, which players have already given you some buyer's remorse in fantasy leagues?
Alex Barutha: Ricky Rubio, Devonte' Graham, Kelly Oubre. I don't really feel bad about my process in selecting these guys, but the results have just been awful. Rubio's minutes are incredibly low for a team I thought would at least be in some games. I believed the LaMelo Ball hype to be out of control and thought Graham would still hold onto his minutes since he was a good passer and three-point shooter (hard to explain why his shooting is this bad); the Warriors are really thin and Oubre would naturally have usage funnel to him (which has happened -- he just in an all-time slump).
James Anderson: Jusuf Nurkic and Pascal Siakam are the big ones. I've got some other guys who have been slow to get going, but I strongly regret taking Nurkic and Siakam where I did in a couple leagues. Nurkic was so good in the bubble, I thought he'd be a top-20 player in roto leagues this year. I'm really not sure what's going on with him, but something is off. Siakam was terrible in the bubble and I was expecting a bounce back and he's really just picked up where he left off. I'm sure there's a correlation between his poor play and being away from his home in Toronto, I just didn't expect that to still be an issue.
Mike Barner: Wendell Carter Jr. doesn't look good. I had high hopes that things would change under Billy Donovan, but his playing time is already starting to dwindle. This might not end well... again.
Shannon McKeown: I made an effort to grab bounce-back veterans in drafts this year. My list of targets included the likes of Kevin Love, Blake Griffin and Victor Oladipo. While Oladipo has been fantastic, both Love and Griffin have been disappointments. Hopefully the two forwards can get healthy and revert back to the production seen in past seasons, but odds of that happening seem slight.
Alex Rikleen: Kelly Oubre. I got a lot of Oubre this year, thinking he was going more than a round later than he should have. Obviously he's better than the guy who suffered through the notorious slump-on-steroids of his first few games. But even his post-slump numbers are way worse than I expected. Heading into Wednesday's games, his FG% had risen to 47% over the last four outings, but he was still only averaged 14.8 points and 29.0 minutes. I still think he'll get better as the season goes on, but my dreams of a borderline top-50 player are pure fantasy now.
Joe Bartel: Allow me to bring up the utter disappointments of Gary Harris and Brook Lopez. In Harris' case, he's still seeing adequate minutes each night, and he can't possibly continue to shoot 12 percent from deep. But especially in a shortened season, the promise of consistent minutes might just be an illusion. There's no such illusion with Lopez, who's averaging career-lows in points, rebounds and assists, while blocking only 1.4 shots per game. Through eight games, he's playing fewer than 24 minutes a night.
Jeff Edgerton: It would be a tie between Jusuf Nurkic and to a lesser degree, Devin Booker. I think Booker will eventually come around, but I bid too high on both players relative to their current production.
Ken Crites: Other than Karl-Anthony Towns, I had high hopes for D'Angelo Russell. Devin Booker had has career-best FG% having Ricky Rubio by his side. I had similar hopes for Russell, but through seven games he's at 43.5% (still a career high, technically). I was hoping for a little better, which still could happen, though Rubio is coming off the bench. I was also hoping Al Horford would return to the form of his Celtics days, but that hasn't happened yet.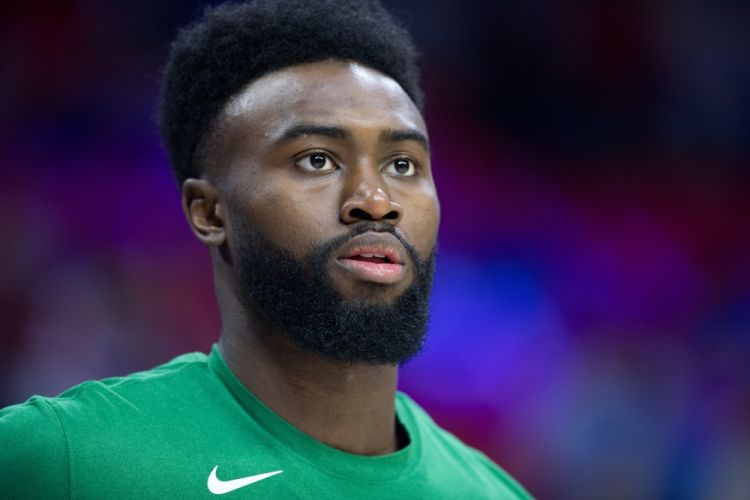 Conversely, who are some players you wish you would've targeted more aggressively?
Barutha: Darius Garland, Richaun Holmes, Donte DiVincenzo, Chris Boucher. I think I just blocked out the fact that Garland was a No. 5 overall pick who had a rough rookie year -- seems like an obvious buy-low candidate in hindsight. Holmes' stock was low because of Whiteside, and I think it was fine to be conservative with that situation, but I probably should have seen these Whiteside benchings coming. His career arc remains hard to believe (he's not worth a roster spot; he plays overseas; he comes back and plays well; leads the league in rebounds and blocks; turns out he might actually be bad?). DiVincenzo's fantasy rank last season compared to his minutes played was great, and I should have banked on improvements and more minutes leading to a great year. The Raptors' center rotation is not good. Baynes can't play more than 26 minutes and Alex Len is -- well -- he's Alex Len. Toronto paid Boucher during the offseason, which should have been a sign that he'd step into a larger role.
Anderson: I got Jaylen Brown almost everywhere and have a couple Nikola Jokic shares, which I'm thankful for, as those would be huge regrets if I'd missed out. I avoided Steph Curry at his price just because I was a little worried about how many games he'd be able to handle given his age, but so far that looks like a huge mistake. The big one, though, is Myles Turner, who I liked, but who I was worried about due to the fact that Indiana seemed to be shopping him aggressively this offseason. Last year looks like the clear outlier for him, and I wish I'd taken him over Nurkic as my main source of blocks in a couple leagues.
Barner: I stayed away from Jarrett Allen because I was worried he would continue to split playing time fairly evenly with DeAndre Jordan. He's clearly outplayed Jordan and now Steve Nash has moved him into the starting five, which I didn't see coming this early. If they play him closer to 30 minutes a night moving forward, he should be a walking double-double with a lot of blocks.
McKeown: It's disappointing to not have more exposure to Nikola Jokic, Tobias Harris and Fred VanVleet. My lack of rosters with Jokic is primarily due to draft position or salary strategy, but I'm disappointed to have not made a harder push to land Harris or VanVleet. Both Harris and VanVleet could've been drafted in the very reasonable 40-50 range.
Rikleen: Jaylen Brown. I was higher than most on Brown, but I still had him behind Gordon Hayward, Marcus Smart, and Oubre, who were usually available in the same range. Somehow I ended with no Brown anywhere. He's probably my favorite player, on my favorite team, having a breakout top-25 season -- I knew he was going too late! -- and I don't have him on a single team. I'm very much not over it.
Bartel: Jerami Grant's role with the Pistons screams missed opportunity. We knew someone from Detroit would be relevant in fantasy, but there were some red herrings in that regard when the real answer should have just been: follow the money. Derrick Rose might contend for more scoring opportunities now that he'll likely be thrust into the starting lineup, but who knows how long he'll even be on the team.
Edgerton: Last year I employed a go-big-or-go-home strategy, getting Giannis and Harden for $145 of my $200 allotment. I wish I had struck to a similar strategy.
Crites: Jaylen Brown. I knew he'd continue to improve with Gordon Hayward gone, yet somehow I missed out on him on all my teams. Clearly, I wasn't the only one expecting better things from Brown. I also wish I had spent some of my D'Angelo Russell auction money on Fred VanVleet, who I only have on one team.
With several Western Conference teams off to sluggish starts, how much do you buy the notion that the Suns are the third-best team in the conference?
Barutha: Put my name down in pencil for this take. The Suns have the second-best halfcourt defense (87.8 points per 100 plays) in the NBA, and that's with opponents shooting about what's expected from them. Phoenix has been only slightly above average on offense, but the Big 3 aren't even playing that well. Devin Booker is shooting 34% from three and 74% from the stripe; Chris Paul is at 42% from the field; Deandre Ayton is taking just 9.9 shots per game. The main concern right now is that they've had the fourth-easiest schedule in the league.
Anderson: I totally buy it as a possibility. Why stop at third? I could see them being the second-best team, at least in the regular season. There are so many questions with the rest of the would-be contenders that I don't see any reason why they couldn't get the No. 2 seed. Mikal Bridges and Jae Crowder are such an excellent compliment to the Suns' top-three guys, as they defend the toughest positions and shoot threes. This team can match up well with almost anyone. They can't handle guys like Anthony Davis or Nikola Jokic, but very few teams have anyone that can check those guys.
Barner: I can see it, as long as Chris Paul stays healthy. Not only do they have a lot of offensive weapons, but they are shaping up to be one of the best defensive teams in the league.
McKeown: The Suns could very easily be a top-four seed in the Western Conference this season. They've already beat the Mavericks, Jazz, Pelicans and Nuggets. The rise of Phoenix is further proof that we should never doubt Chris Paul, especially after he took the Thunder to the playoffs last season. Also worth mentioning is the development of Mikal Bridges, who is one of the best wing defenders in the league and has flashed a much-improved offensive game this season.
Rikleen: I'm not at all surprised by the Suns looking like a Western Conference playoff team. I don't believe they'll be able to maintain top-three status during the regular season, but if only a couple games separate seeds three through six -- as was the case last year -- then it's certainly possible. Chris Paul is very good and he makes players around him better. He joined a team with a lot of young and improving talent. We all expected them to be better, the only question was how much better.
Bartel: I think I'm working my way to that notion. Other than wins over Sacramento and (maybe) New Orleans, the Suns really have secured a number of quality wins thus far. However I think especially this year we have to be careful on how quickly we adjust our expectations. Perhaps the best thing going for Phoenix is that it's winning despite averaging just 107.9 points per game -- below the league average.
Edgerton: They're a playoff team, without a doubt. The shortened preseason kept teams from establishing a rhythm, so I expect teams like the Jazz and the Nuggets to round into form in the next couple of weeks. I believe the Suns will end up around fifth in the West.
Crites: I like their chances to make the playoffs, but third-best is crazy talk. Deandre Ayton will need to do better than 13.7 points per game if they are to stay in the Top four. Phoenix has a pretty soft January schedule, so they will probably keep the dream alive for a few more weeks.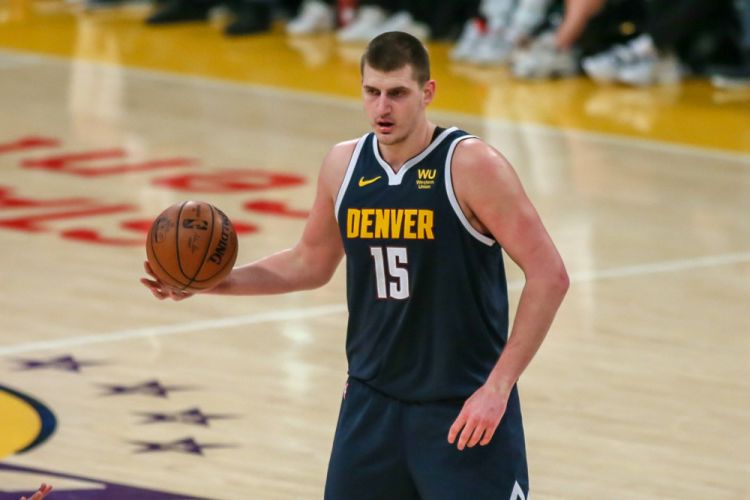 Based on the current NBA MVP odds, which player is your best bet at this point in this season?
View full odds via the DraftKings Sportsbook
Barutha: Only one player since Dirk Nowitzki in 2007 has won the MVP with a less than 30% usage rate, and that was Steph Curry in 2015. So when looking at potential MVP bets, staying above that 30% threshold is key. There also hasn't been an MVP since Kevin Garnett in 2004 to have lower than a 55% True Shooting Percentage. Currently, 11 players fit those marks. For various reasons, I'm crossing off Bradley Beal, Paul George, Brandon Ingram, Kyrie Irving and Zach LaVine (!). That leaves Trae Young, Stephen Curry, Giannis Antetokounmpo, LeBron James, Jayson Tatum and Kevin Durant. I think by that method, Young at 40-to-1 and Tatum at 20-to-1 make the most sense.
Anderson: LeBron +1200, Jokic +1200, Curry +1400 all seem like good value bets at this juncture. The Curry line specifically seems way off. If he stays healthy and the Warriors get into the playoffs, that might be enough for him to take home the honor. I still think Anthony Davis is as deserving of an MVP candidate as LeBron, but you could totally picture the media giving LeBron the MVP as a tip of the cap for what he did last season. Jokic is the guy whose statistics could be insane enough to net him the award if the Nuggets get their act together and finish with a top-five seed. I don't think the Warriors need to finish that high for Curry to get it because the perception of them before the season was that they were a borderline playoff team.
Barner: If forced to pick someone right now, I'd still go with the favorite, Luka Doncic (+400). However, with how he is playing to start the season, Nikola Jokic at +1200 is pretty appealing.
McKeown: Given his current production and the current odds, Jokic is my best bet at this point of the season. His averages of 24-12-12 are mind-blowing, especially from a center. And Jokic doesn't appear to be in danger of receiving too many days off, which could work against the MVP case for many of his challengers. The only real question about Jokic's candidacy is whether or not Denver will win enough games for him to earn serious consideration.
Rikleen: There are a few bets that strike me as really good values: Kevin Durant +800, Paul George +8000, Steph Curry +1400, and Nikola Jokic +1200. Durant is probably my favorite. Despite their middling record, the Nets look really good, and the top of the East is wide open. MVP voters love a good narrative, and Durant has shown that he can still play at an All-NBA level.
Bartel: I gotta support the guy I've been pumping up the last few weeks. I'm still Team Durant all the way.
Edgerton: I would still take Doncic at +400, but I would hedge with Durant and Jokic.
Crites: Suddenly, Steph Curry at +1400 doesn't seem so crazy. If Golden State can hang around the top-five in the West, it will be almost 100 percent on Curry's shoulders.
Which players would you be looking to sell high on after fast starts to the season?
Barutha: Alec Burks. He propped up a fantasy team of mine before he got hurt, but he's certainly not going to continue being the 22nd-ranked fantasy player in eight-category leagues. He's shooting 53.1 percent from the field, while his career average is 42.3 percent, which tells you about what you need to know.
Anderson: Kyrie Irving and Tobias Harris stand out. Irving because he almost always misses time and he's healthy and super productive right now, so this is probably the perfect time to trade him. Harris because he's playing over his head in terms of shooting efficiency and steals/blocks.
Barner: I'd be shopping Mike Conley Jr. like crazy right now if I had him on any of my teams, which I don't, by the way. His 46.4 percent shooting from the field probably won't hold up and he's had plenty of injury concerns over the past few seasons.
McKeown: I would sell high on CJ McCollum and Myles Turner. McCollum currently has a career-high usage rate of 29.2 percent. I expect that percentage to revert back to 25-26 range we've seen over the past few seasons, especially after Jusuf Nurkic becomes a bigger part of Portland's offense. Meanwhile, Turner's value has been buoyed by his 3.6 blocks and 1.6 steals per game. The rest of Turner's production is nearly identical to past seasons, and his current standing near the top of rankings will fall once his defensive production normalizes. If you can afford to part with the defensive stats, Turner is an ideal sell-high candidate.
Rikleen: Myles Turner is the obvious answer here. The second-best center on his own team, he's currently inside fantasy's top 10 solely because of his blocks average. He's one of the best shot-blockers in the league, but there's no way he keeps this torrid pace. He's also averaging 1.6 steals per game, twice his previous career high. Honorable mention to Eric Gordon.
Bartel: It has to be Julius Randle, right? I know Tom Thibodeau is the coach so Randle would probably play 49 minutes if it was legally possible, but this type of significant minutes jump usually preludes some sort of injury. Considering the former No. 7 overall pick has just one season shooting over 30 percent from deep on his resume, it's also hard to imagine he continues to make threes at a near-41-percent clip.
Edgerton: Any current Grizzlies player outside of Ja Morant. Dillon Brooks, Kyle Anderson and even Valanciunas will see their usage rates decrease when Jaren Jackson returns.
Crites: Larry Nance probably can't keep this up in Cleveland. He's averaging 3.3 steals-plus-blocks per game, despite a career average of 1.7 per game. But assuming Kevin Love continues getting hurt, he's always have value as a reserve fantasy center. Kyrie Irving is due for another injury. And I would think about selling high on John Wall after a few solid games.