This article is part of our NBA Roundtable series.
Welcome to another edition of the RotoWire NBA Roundtable! This week, our panel of fantasy basketball experts tackle six topics ranging from the MVP race to the fantasy playoffs to lessons learned from the 2020-21 season.
If you were given an official NBA MVP vote, who would you cast it for right now?
Alex Barutha: Nikola Jokic. While it's not the end-all-be-all to MVP candidacy, Jokic leads the league in almost every advanced stat (VORP, BPM, Win Shares). Specifically, he's on pace to have only the 11th season in NBA history with Win Shares Per 48 minutes above 0.3. The only other players to achieve that feat are Kareem, Wilt, Curry, LeBron and Jordan. Only two of those 10 seasons did not result in an MVP -- Wilt's in 1963-64 went to Oscar Robertson, and Kareem's in 72-73 went to Dave Cowens. However, let's keep in mind that MVP voting was done by the players -- yes, the players -- until 1981! So, does any MVP before 1981 actually count? We'll discuss that next on First Take.
Jokic also has the least help of any candidate besides maybe Damian Lillard, though there's a case to be made that the fully-healthy Blazers have a better cast around Lillard. Despite that, Denver is fourth in the West and has the fifth-best net rating in the NBA. Jokic has also played every game this season. At this point, it would be historic if he didn't win MVP.
Nick Whalen: It has to be Nikola Jokic. The games-played argument does work in his favor, but even if LeBron James and Joel Embiid hadn't missed time, it's hard to argue against Jokic's combination of elite counting stats and efficiency. It feels like the narrative around the award is that it's falling into Jokic's lap, but I don't that's remotely fair. While the Nuggets may not finish as a top-four team in the West, he's put together an individual season rivaling that of any of the recent MVPs.
Mike Barner: I'd give it to Nikola Jokic. His great all-around production has been the driving force behind the Nuggets' success and he hasn't missed a game all season. With the condensed schedule, that's even more impressive.
Alex Rikleen: Nikola Jokic. Unfortunately, injuries have deprived us of what was shaping up to be a really fun and close MVP race. He's providing historically good offense, he's improved to be a slight plus on defense, and he's the only top contender to play more than 90% of the season. Joel Embiid has missed too many games to be a serious contender, though he should feature prominently on voters' five-man ballots. Giannis Antetokounmpo is playing only a tiny bit worse than in his back-to-back MVP seasons, but has already missed nine games. Even without voter fatigue, he can only afford one or two more absences. Steph Curry and Damian Lillard would round out my hypothetical ballot for the way they've carried injury-plagued and undermanned rosters.
Jeff Edgerton: Nikola Jokic. He deserves it even more if he can push the Nuggets forward without Jamal Murray. Enabling your team to achieve something that they can't do without you is the best definition of value I can think of.
Ken Crites: I'd go chalk and vote for Nikola Jokic. He's going to carry even more of the load with Jamal Murray out. Had LeBron stayed healthy, it would perhaps be a different story.
How much have the condensed schedule, COVID-19 issues and general injury chaos affected your level of interest in fantasy basketball this season?
Barutha: My interest in DFS has definitely dwindled as the season has gone along. There's no point in making a lineup even one hour before lock, and you have to be attached to your phone or computer to make changes when players inevitably get ruled out in the later games. And while it's annoying to be in weekly-lineup-lock leagues where players are randomly ruled out every day, at least that's a disadvantage everyone has to contend with equally.
Whalen: My interest level is as high as ever, but I'm not going to lie and say the rampant injuries and rest haven't made for a long season. In season-long leagues, every manager is dealing with the same challenges, but having no true sense for how many games a player is going to actually play each week has definitely been frustrating.
Barner: It didn't impact my interest at all. However, I am very frustrated right now heading into the fantasy playoffs with so many players being rested. Most of the top fantasy options probably won't play both games of back-to-back sets from here on out.
Rikleen: It's definitely been a bit of downer fantasy season, but the biggest driver of that for me isn't the injuries or the condensed schedule. One of my favorite parts of fantasy is talking to people about it -- especially people I'm playing against. Missing out on those interactions has had more impact on my fantasy interest than the injury craziness. Losing AD, Durant, and Towns across various leagues certainly hasn't been fun either.
Edgerton: The number of games on almost every slate can be a little overwhelming. What affects the players also affects the fans. Too many Injuries and rest days for elite players have made it a challenging year.
Crites: The wild variance in night-to-night starting lineups and "rest" has been pretty frustrating. I'm still all in on fantasy basketball, but some of the joy has been removed this season.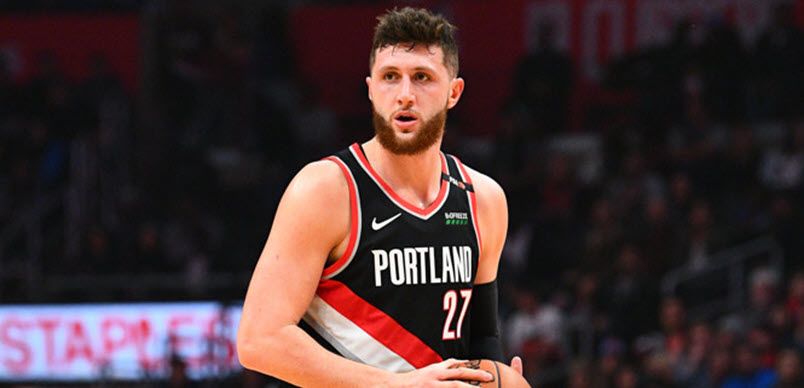 Which players have been the biggest disappointments, or your biggest misses, this season?
Barutha: Jusuf Nurkic. Putting the injury aside, I thought he was practically a lock to be a top-50 player on a per-game basis, with upside as high as top-25. He's currently ranked 135th, as he's struggled in every aspect of his game.
Whalen: I went all-in on Jusuf Nurkic in two leagues and was burned appropriately. I also took a chance on Kevin Love in one league which has been mostly a disaster. I felt great about landing Anthony Davis in the RotoWire Steak League auction, but even before the injury he simply didn't look like the same guy who was taking no prisoners in the Orlando bubble. Overall, I wish I had taken a few more risks on players like Stephen Curry, LaMelo Ball, Chris Paul and Zion Williamson -- all of whom I deemed too risky during draft season.
Barner: I'm really disappointed in Coby White. He was in a prime spot to take over as the Bulls' starting point guard and he ended up losing the job to Tomas Satoransky. He had the potential to be a difference maker. Even with his struggles, he's still averaging 14.3 point, 4.2 rebounds, 4.5 assists and 2.1 three-pointers. Imagine what he could have done if he wasn't demoted?
Rikleen: I was extremely wrong on Blake Griffin. I thought last year was totally injury related and that he'd be right back to where he was in 2018-19. Whoops. Deandre Ayton's statistical regression was also a big shock to me. But my biggest disappointments are the players I was mostly right about, but still didn't get enough exposure to. Feeling like I was right but don't get the benefit of that rightness is so much worse than just regular old being wrong. I was higher than almost anyone on Jaylen Brown, but he was in a part of my board where I had a bunch of disagreements with ADP, so I only got him in one league. Similarly, I tweeted that people should add Keldon Johnson after his opening-night performance, but somehow I only ended up with him in one league (he's cooled off a ton lately, but he was one of the best waiver pickups of the first few months of the season).
Edgerton: Although I don't have him in any of my leagues, I'd have to go with Ja Morant. His shot volume is way down, and he just hasn't consistently looked like the ROY player we saw last year.
Crites: Watching Jimmy Butler light things up now really makes me grind my teeth over the 12 games he missed early in the season. Karl-Anthony Towns' missed games might cost me the FSGA league, though that was just bad luck.
With the playoffs beginning this week in many leagues, what is one piece of advice you'd give to fantasy managers looking for help succeeding in the postseason?
Barutha: It's not too different than usual, but keep an eye on how many games per week your players have, and same goes for players you might want to pick up off the waiver wire. The difference between a two-game week and a four-game week is massive.
Whalen: Know your opponents' strengths and weaknesses going into each matchup. Study their roster and and upcoming schedule to determine which categories you have the best and worst chances of winning. If they're starting Stephen Curry, Zach LaVine and Joe Harris, you're probably best off declaring three-pointers a lost cause and focusing on winning other categories.
Barner: Look at the schedules for teams and see how many games they are slated to play. Make sure you are looking at back-to-back sets, too, for potential rest situations.
Rikleen: Remember the goal: advance, stay alive, win a championship. That's it. If you have to drop a top-60 player because he's missing Saturday's game and dropping him gets you two extra starts, so be it. You can't win it all unless you avoid elimination this week.
Edgerton: Refer to my answer above, and also keep an eye on nightly rotation changes for teams that are out of the playoffs.
Crites: Whenever possible, rely on teams positioned fifth to 10th in their division. Teams like Indiana, Charlotte, Dallas and Memphis need to play everyone now through the end of the season.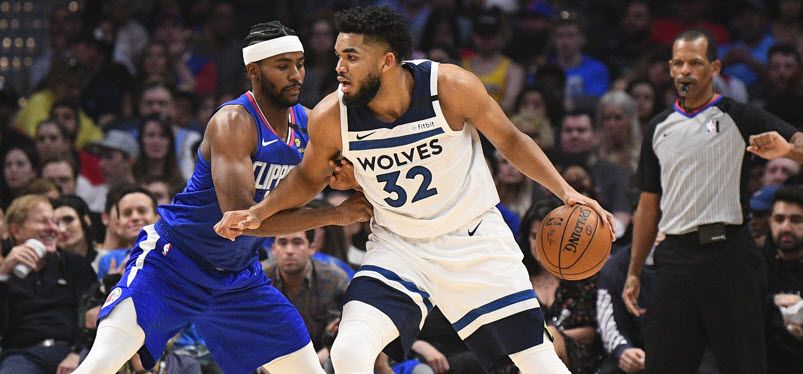 What is one fantasy basketball lesson you learned this season that you'll carry over into 2021-22?
Barutha: I think just taking more risks sooner in drafts. I'm still going to play things safe in rounds 1-4, but I think after that, you can really start to take relatively big swings. As long as you keep up with the waiver wire, you can win a league if your picks from round 5 and on don't pan out exactly how you hoped.
Whalen: Never assume you're set in a category because of one player. Once I locked in Anthony Davis, I felt great about my team's chances to compete in blocks, but as soon as he went down I was left scrambling to find the scarcest category on the waiver wire each week.
Barner: I'm going to avoid as many leagues as I can where you can only set your lineups on Mondays for the entire week. Flexibility to make daily lineup changes is key with how often players are rested these days. It's too frustrating if you can't. This is meant to be fun, not a headache.
Rikleen: Weird seasons require different strategies. I tend to draft a lot of players in the 28-32 age range, as I find them frequently undervalued. In a normal season, that works. But it didn't work that well in the lockout-shortened 2011-12 season, and it didn't work this season. These condensed seasons cause more injuries, more rest, more uncertainty. Hopefully the 2021-22 schedule is close to normal, but realistically, there will probably still be some pandemic-induced weirdness. Assuming the schedule is still somewhat condensed and players are still subjected to COVID-19 protocols -- even if both of those are less burdensome than this season -- then I'm going to want to overweight younger players.
Edgerton: It's the same lesson I re-learn every year: re-check your team before lineup lock.
Crites: Don't overreact in the first 20 games of the season. See the Butler situation above. Also, avoid D'Angelo Russell at all costs and, in general, approach the Minnesota Timberwolves with extreme caution. Also, bourbon is a poor draft-night decision.
It's time for an updated NBA Finals pick: Give me the matchup, the winner, and the number of games
Barutha: Nets in 6 over the Lakers. This is probably going to be my pick until one of them gets eliminated. I think we've seen what we've needed to see from every team in the league at this point. Ultimately, I'm not sure you can stop a fully-healthy Nets team.
Whalen: If James Harden, Kevin Durant and Kyrie Irving are healthy, no one is beating the Nets. Assuming all three are available, I'll go Nets over Lakers in 6.
Barner: Lakers over the Nets in 6.
Rikleen: If everyone were healthy, I'd say Nets over the Lakers. But right now it's hard to imagine either team is healthy enough to get that far, making this race wiiiiiide open. I'll go Bucks over the Suns in 6.
Edgerton: I was the only one to not pick the Lakers in the last panel, so I'm sticking to my guns: Nets vs. Suns. Nets win in 6.
Crites: Lakers over the Bucks in 6. Jrue Holiday shines in his first Eastern Conference Finals, but LeBron James and Anthony Davis get healthy at exactly the right time and pull off the repeat.